1.) Preferred Display Name and Age (If you do not want to enter your age, enter that you are above 21 years of age, which is the minimum)
Name: iotaben
Age: 29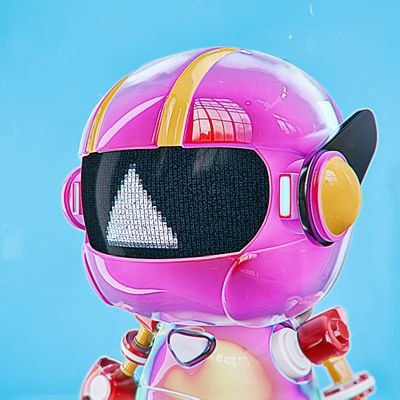 Social Media Handles
Twitter: iotaben
Discord: iotaben#9362
2.) What motivates you to apply for this position?
I've seen other ecosystems fail, not because lack of builders, not because lack of liquidity, not because of the community, not because of the environment, not because of bad tech, not because of greed, but because of wrong allocation and distribution of funds. This is what should not happen to the IOTA & SHIMMER ecosystem. We need people within the community, that really live and breath IOTA & SHIMMER. I want to shape and enable the potential of the ecosystem, prevent scams and money grabs, and make it flourish. I'm here since day one and want to keep it opensource and accessible for everyone.
3.) What is your educational and professional background?
Educational Background
school dropout
self tought through Youtube tutorials
Web3/Crypto Background
Professional Background
former Leading Graphics Designer at Warner Bros.
4.) What experience do you have relevant to this position (grant reviewer, Project manager, etc.)? Please describe
I'm an IOTA & Crypto OG since day one. I've been a part of many ecosystems, have connections to other chains, work on many relevant projects within the IOTA ecosystem and am always up to date with the community, because I'm part of it. Reading about new and established projects, talking about it with other community members and builders alike is what I do all day.
5.) Are you a software developer? If yes, please provide info on your skills and proof of the projects you already have built/worked on (Github, languages, certificates, etc.)
Only funny games, nothing lives depend on: JS, Python, html, css, unreal
6.) Do you have affiliations that may cause a conflict of interest when reviewing applications? The community would like to know particularly if reviewers are involved with projects as a creator, on the board, or employed. Please list any projects or applications you have affiliations to.
Yes:
ShimmerSeaDEX & TangleSeaDEX (DeFi running on IOTA/Shimmer)
Soonaverse (One click DAO, NFT Marketplace, Exchance)
IOTABOTS (NFT Project)
7.) Are you willing to sign a legally binding service provider contract and reveal and verify your identity through a KYC process with the legal entity of the Treasury Committee?
Yes - I am willing to KYC and sign a service provider contract with the Shimmer Community Treasury.
8.) Can you commit 10 hours weekly on average to work as a grant reviewer for the Shimmer community over the next 12 months?
Yes - I am willing and able to commit 10 hrs a week to the Shimmer Community Treasury.
9.) If you are voted in the top 2 reviewers, you may have the option to join the Growth Committee and work with the TEA representatives. In this case, you may be required to work hours over the required 10 hrs per week. Are you able to commit to this if required?
Yes - I am willing and able to commit to the Growth Committee and the Shimmer Community Treasury if required.
10.) Are you willing to sign a service provider contract, including an NDA with the Tangle Ecosystem Association, and respect the Non-Disclosure Agreement if selected as a member of the Growth Committee? Breaking the Non-Disclosure Agreement may bring consequences financially and or legally.
Yes - I am willing to sign a service provider contract and Non-Disclosure Agreement (NDA). I absolutely will respect all binding effects within such agreement contracts.
11.) Provide any web links or supporting documentation you would like the community to see when assessing you for the Shimmer Community Treasury Grant Reviewer position.
iotaben (Twitter)

ShimmerSeaDEX (Twitter)


ShimmerSeaDEX (Homepage)


TangleSeaDEX (Twitter)

Soonaverse (Twitter)


Soonaverse (Homepage)

IOTABOTS (Twitter)

IOTABOTS (Homepage)
12.) What is your long-term vision of the Shimmer Community Treasury? How do you see the Community Treasury affecting the Shimmer & IOTA ecosystem, and what does the Shimmer & IOTA Ecosystem look to you in three years?
The Shimmer Community Treasury should overwatch the development of the ecosystem and shape it by giving builders incentive and support. It should also enable the community to burst out of the tiny bubble we live in, connect to other projects and chains. The fund should be fully independant from the IOTA Foundation.
12.) Where can I buy your NFTs?
I'm just joking, WAGMI!
Do you support my application as Grant Reviewer?